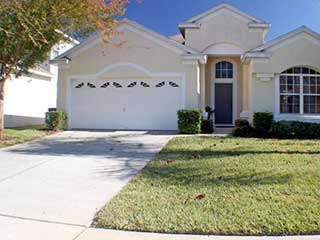 Which garage doors are the best ones for your Yonkers home? Hmm, that's a complicated question. Well, a better question would be what you, personally, want your garage door to do. Automatic overhead doors come in all weights, materials, and appearances, and with a wide array of spring, opener, and special feature options. Garage Door Repair Yonkers is here to offer you low-cost garage door installation and custom assembly anywhere within city limits. With your input, our team can create just the system you want and need.
Choosing The Right Door
There are many overhead garage door types, made from different materials and in various styles. Wood, synthetic, and different metal garage doors all have their own pros and cons. Steel and wooden garage doors are the strongest, but also heavy and prone to water damage. Aluminum is lightweight and waterproof, but easier to break. Synthetic doors are inexpensive and lightweight, and layered synthetic/steel doors provide some of the best of both worlds. Before choosing, decide what matters to you, what you can afford, and what garage door models fit your entrance's size.
Garage Door Installation
Before starting the installation, you will need roller tracks and garage door opener brackets attached to your garage. Once a compatible set have been leveled and screwed in, our technicians can start the real heavy lifting! After assembling the garage door, attaching its rollers, and inserting it into the tracks, the next tasks are installing the opener, lift cables, springs, and sensors.
New Garage Door Openers And Springs
Springs and electric openers work together to move a garage door open and shut; without them, the door itself is almost useless. The heavier your garage door is, the stronger an opener you'll need to move it. Even if an opener has enough power to move the door, it will wear itself out after just a few years if the door is near its maximum weight limit. When deciding which garage door opener is best for you, power, noise, bulk, and cost all should be accounted for. Springs are just as important. Choosing between torsion and extension springs, and a one or two spring system offers all sorts of pros and cons.
Protect Your Investment
Automatic overhead garage doors are sturdy, but they still need maintenance from time to time. After you've gotten your door installed, you should have a professional look it over once every six to eight months. Garage door spring repair and replacement are especially crucial tasks that you should not neglect when needed. Springs wear out more quickly than most other components, and a broken one is very dangerous to handle without professional tools and training. Having someone who knows what they're doing come by to check, realign, and oil everything as needed isn't optional if you want your door to last.
New Garage Doors Near You
If you're looking to upgrade your property, or have a new home and need a new automatic door for the garage, look no further than Garage Door Yonkers. Our experienced team will always go out of its way to help you find a door that fits your needs, preferences, and price range. Using components from Clopay, Genie, Amarr, and many other major brands, our garage door installation service is easily the best around. Not to mention, the cheapest! Give us a call and get a free estimate on new garage doors.