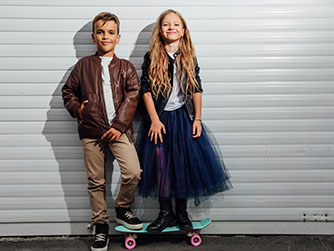 Garage doors are not toys. Roughly 20,000 individuals end up injured by electric doors every year, most of which are children. Therefore, educating the public on safe usage and routine maintenance of these systems and their parts is crucial in reducing these numbers. Every household should be aware that these systems, albeit bringing enormous convenience to our daily lives, can be equally dangerous if not approached with appropriate care.
Keep The Remotes Out of Sight

Parents have an important responsibility of protecting their children and teaching them from an early age that garage doors and openers aren't there to play with. For example, a remote which operates the mechanism presents is of course very convenient and easy to carry- but can also pose a threat if not used in the right way, lost, or left in the wrong place. Make sure you keep a close eye on your remote so that it doesn't become a dangerous plaything for your children and their friends.

Schedule Regular Maintenance

Much like with your car, having your system regularly maintained and inspected helps in limiting the outset of potential dangers. If your child sees the garage as an amusement park or a play area, something as minor as a worn spring or a misaligned track can lead to a devastating tragedy. Our professional technicians at Garage Door Repair Yonkers are the best when it comes to a stress-free, thorough inspection, troubleshooting, balance checks and more as a part of our maintenance service. There are of course ways to visually inspect the system yourself – and we do recommend that in case you can't have your door annually inspected. Once you sense that there's something wrong, however, call a professional right away.

Hands Off The Door

Just as you would warn your children about the dangers of touching a power plug in your home, reminding them to keep their hands off the garage door, especially when in motion, is an invaluable step towards preventing an injury from occurring. By doing so, you minimize the risk of them getting their hands and fingers pinched and could save yourself a trip to the emergency room and the trouble that comes along. Keep this a regular rule and your children and those around them will remain safe and intact.
We hope the tips were useful! If you have any questions, feel free to contact our team.