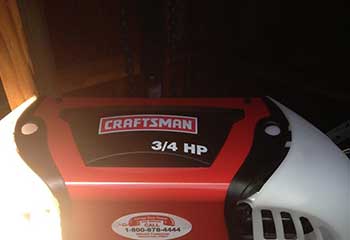 Garage Door Opener Replacement
Customer Issue: Ms. Cook's garage door had been making an alarming amount of noise while it moved up and down recently.
Our Solution: Our technicians determined that Ms. Cook's garage door opener had been causing the problem, and due to its age, it would be most beneficial to simply replace it. We suggested a Crafstman 57918 model that had a battery backup and would allow for extremely quiet operation. Our experts removed the older opener and installed the new one on the overhead rail, and set up the safety sensors.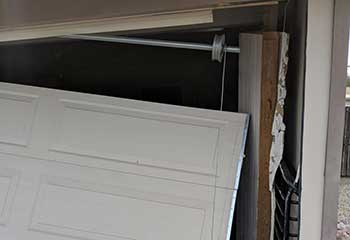 Track Replacement
Customer Issue: This customer found that her garage door seemed to be dragging to the point it seemed it might get stuck eventually, so she reached out to us.
Our Solution: After examining the system, our team determined that the problem was with the track, which was warping from wear after years and years of use. The garage door was disconnected and removed in order to more easily access the track. It was taken down so a new one could be put into its place, and the door reinstalled.
Sherri Woods
- Greenville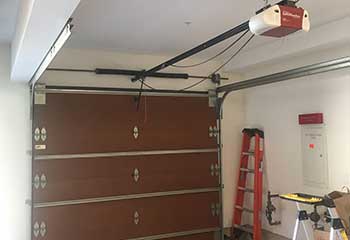 Opener Replacement
Customer Issue: This customer's opener was too old to work as well as it should be.
Our Solution: Our professionals examined the opener and agreed it was simply too old to work efficiently any longer. After assisting Mr. Wright in deciding on a LiftMaster 8587W for its WiFi compatibility and strength, the old opener was replaced right away.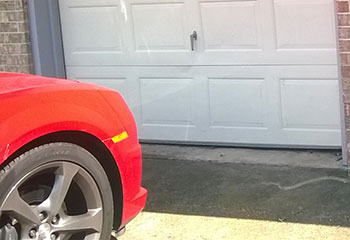 Panel Replacement
Customer Issue: Damaged door panels.
Our Solution: This customer's neighbor bumped into his garage door by mistake, and a couple of panels were damaged past the point of repair. We helped the customer find new matching panels from the door's manufacturer, and then removed the affected sections and installed the new ones in their place.
Calvin Peterson
- Yonkers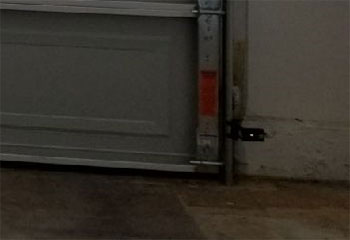 Sensor Alignment
Customer Issue: Misaligned photo eyes.
Our Solution: As soon as we inspected the opener's safety sensors, we could see that they were experiencing an alignment issue. We adjusted their position until the two lenses were facing each other precisely. We then cleaned their lenses and made sure they weren't scratched or chipped. The door closed with no issues when finished.
Frankie Mariner
- Mount Vernon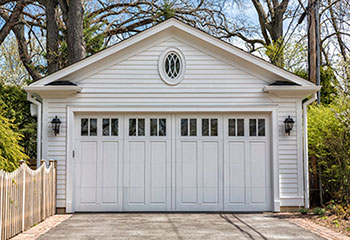 New Garage Door Installation
Customer Issue: Wanted a new garage door.
Our Solution: We began by discussing Mr. Romney's preferences and what he wanted to get out of his new door. We then presented him with a variety of options, and he chose a Clopay garage door from the company's Coachman® collection, which we proceeded to install for him. Before leaving, we made sure the mechanism was fully functional and working smoothly.